Our feature series "Meet the Team" gives our readers the opportunity to take a deep dive into what makes our team special. We asked Antoine Simmons, our new Special Security Representative at Air Force CyberWorx, to introduce himself to our readers and tell the story of his career in Security. Please enjoy getting to know our innovative team members and exploring the people who make CyberWorx exceptional.
Where does a career in Security begin, and where does it lead? For Antoine Simmons, it started in Germany and eventually took him to Air Force CyberWorx.
Last December, AF CyberWorx needed to hire a Special Security Representative (SSR). Attracted by the opportunity in CyberWorx's innovative environment, Antoine Simmons saw the Special Security Representative opening and applied. It was a perfect fit.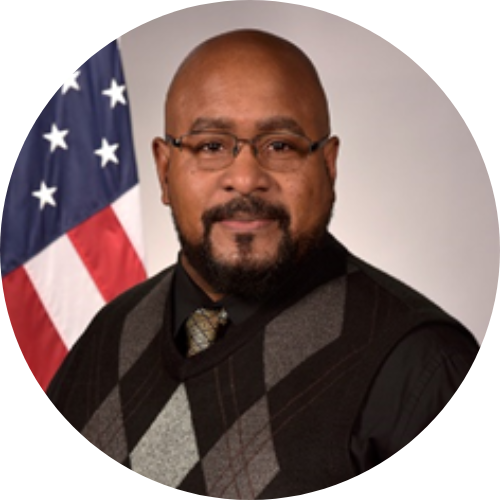 Success in the U.S. Marine Corps
In 1990, Simmons joined the United States Marine Corps and bolted his way up the ranks. Through his exceptional performance in security-related and marksmanship instructor assignments stateside and overseas—including Okinawa, Japan, Camp Pendleton, California, Parris Island South Carolina, and the Marine Corps Recruit Depot, San Diego—Simmons earned multiple awards in the USMC, USAF, and Space Force.
On active duty in the U.S. Marine Corps and later as a government civilian, Simmons supported both the U.S. Air Force and U.S. Space Force for more than twenty-five years.
First Security Assignment: Germany
One of Simmons's favorite and most notable assignments was in Germany. When asked why the German assignment was most notable, Simmons explained, "Location—it was Europe! I took four cruises in one year. Russia. Spain. Rhodes. Santorini. Greece. Naples."
But Simmons clarified that more than just being an ideal location, Ramstein Air Base in Germany marked a significant career milestone: "It was my break into the SSO [Special Security Office]."
At Ramstein, Simmons served as a Special Security Officer for the Directorate of Intelligence, HQ US Air Forces in Europe Command, and Air Forces Africa. HQ USAFE/AFAFRICA executes the EUCOM and AFRICOM missions with forward-based airpower and infrastructure to conduct theater and global operations.
In this position, Simmons provided sensitive compartmented information (SCI) security which enabled and built enduring relationships among USAFE and NATO-allied air force intelligence organizations throughout Europe and Africa.
Why the career interest in security? Simmons said it partially stemmed from personal strengths and personality. "I was detail-oriented. I don't talk a lot. I'm a huge introvert," said Simmons.
But characteristics of the field itself also drew him to security.
"It's not stagnant," Simmons explained. "There's a different challenge every day. It's never the same."
Security (and More) at
Air Force CyberWorx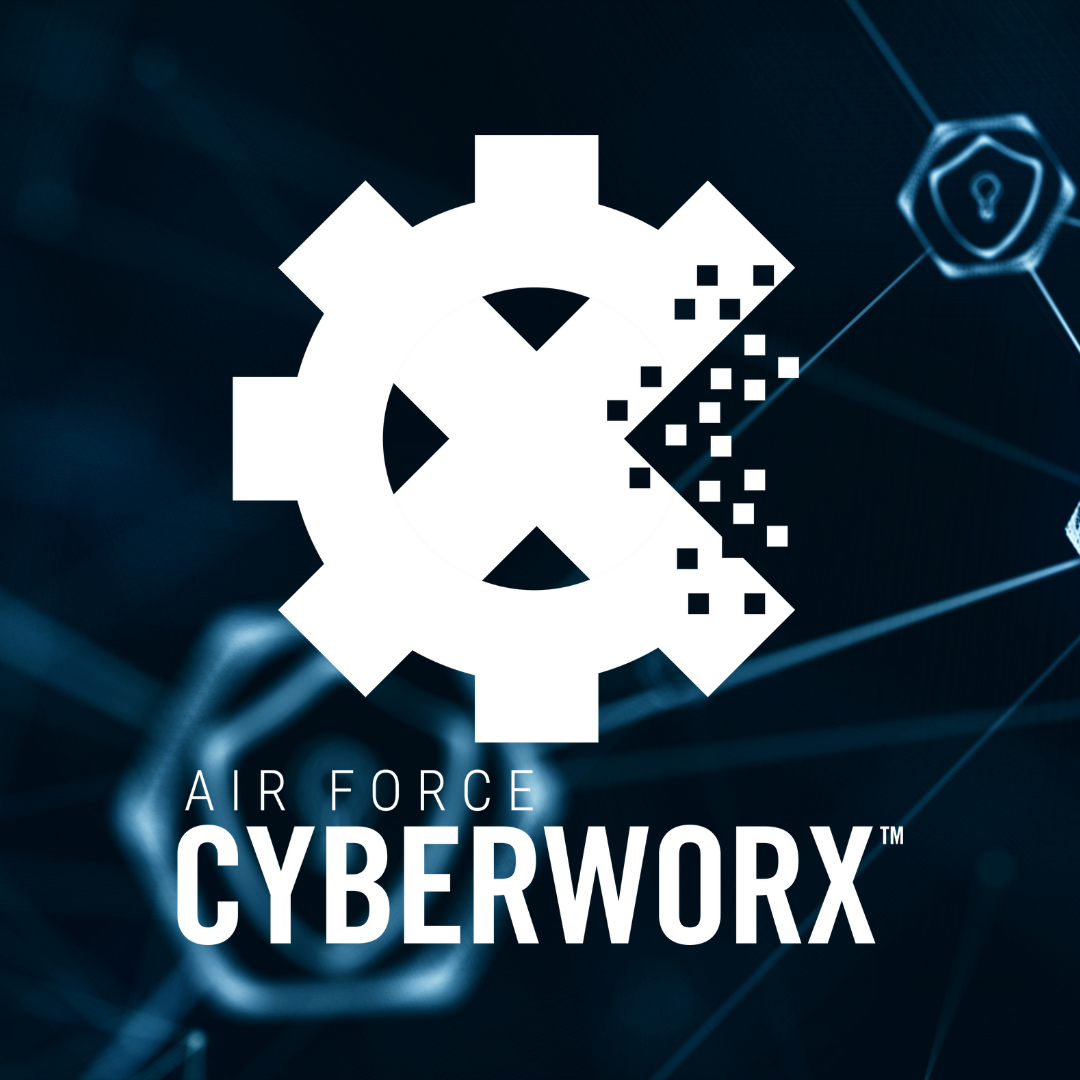 Simmons will certainly find that newness of daily challenges in his new SSR role, with its wide breadth of security-related responsibilities. At AF CyberWorx, he not only implements and maintains established security policies and techniques but also analyzes and adjusts those established approaches to situations of different kinds and at varying security levels.
The distinctives of innovation, creativity, and boldness that characterize AF CyberWorx also characterize Simmons himself. Innovation drew him to apply for the Special Security Representative position.
"It looked like something different and out of the norm of security while still having the foundation of security," he said. "I think it will drag me into other realms where it will push my limits and where I can learn new things."
Family and Future
On the home front, Antoine and his wife, Cari, enjoy the ranch life with their daughter, Cara, who shows and cares for their four horses (including a new baby horse!). Other family activities include traveling, hosting a German exchange student for two years, and sponsoring Air Force Academy cadets.
Now a civilian for 22 years and equipped with a Bachelor of Arts (cum laude) in Psychology from American Military University, Simmons is currently on track to earn a graduate degree in Psychology with a concentration in Military Trauma. He wants to use this degree to help veterans and to help him understand what Cari, who has PTSD, is going through.
With Antoine's Military Trauma degree and Cari's interest in equine therapy, the two plan to start a nonprofit and provide counseling to veterans in need.
"We want to help a few people here and there and give back a little bit."
Passionate about his specific area of expertise as well as eager to expand his knowledge in less familiar areas, Antoine Simmons quietly exudes compassion, curiosity, and a desire to help people right where they are.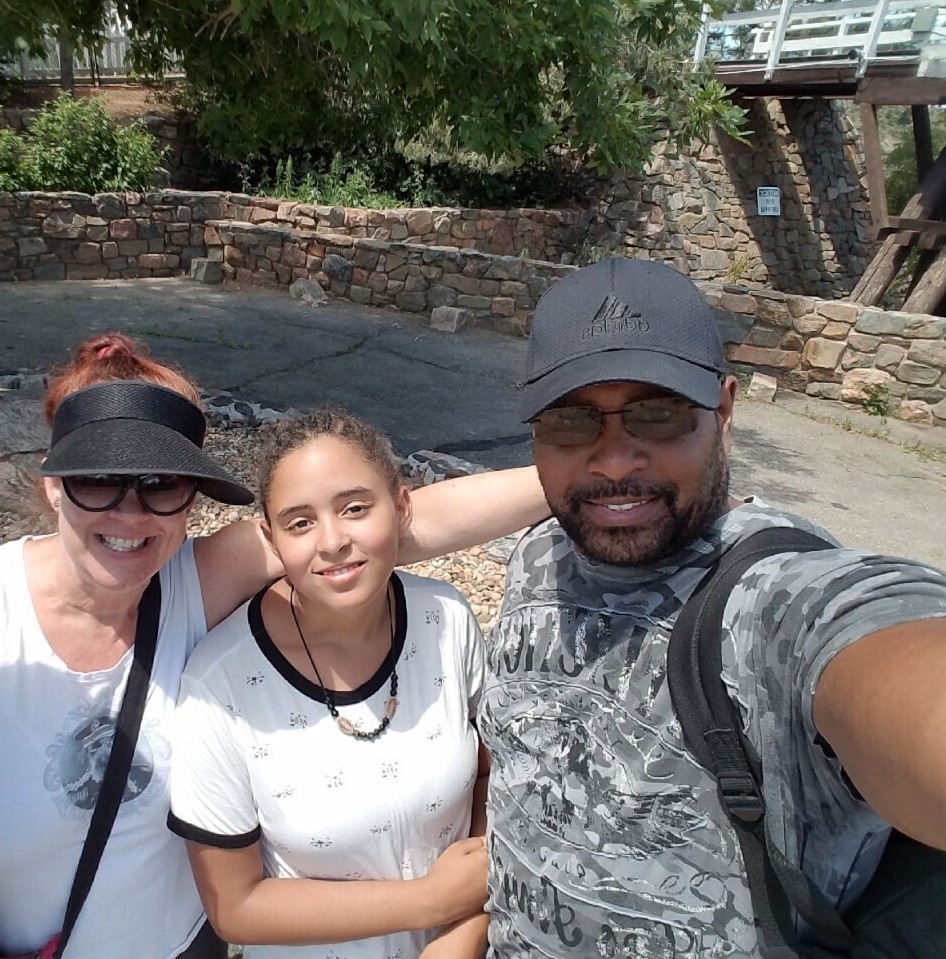 Sounds just right for the futures-driven, human-centered, creative CyberWorx team.
AF CyberWorx gives a warm welcome to our newest team member and is proud to share a small piece of his story here. Welcome, Antoine! We look forward to the next adventure with you!