Our feature series "Meet the Team" gives our readers the opportunity to take a deep dive into what makes our team special. We interviewed Jennifer Velásquez McCord, Senior UX Interaction Designer at Air Force CyberWorx, to introduce her to our readers and tell the story of her career in UX Design. Please enjoy getting to know our innovative team members and exploring the people who make CyberWorx exceptional.
"I believe in a God. I think some things happen for a reason. Here I am at the Air Force Academy—just not in the way that I imagined it. So I think that's neat, as a part of my story. Someone can say it's a coincidence; I don't think it's a coincidence."
It's no accident or coincidence that Jennifer Velásquez McCord is a UX Designer at Air Force CyberWorx. From a childhood desire to attend the U.S. Air Force Academy, to the Naval Academy and a career in the Navy and Naval Reserves instead, then coming full circle to her current roles at the Air Force Academy, McCord looks back with 20/20 hindsight.
Desire to Serve:

American Pride with Colombian Roots
AF CyberWorx (CWx):
When did it first enter your mind that you wanted to serve in the military?
Jennifer Velásquez McCord (JVM): As cliché or as corny as it may sound, I felt I owed a lot to the United States for the opportunities I had, comparing my life to the lives of my cousins.
My parents are from Medellín, Colombia, and they migrated here to the U.S. in the early '80s. I grew up speaking Spanish first and knew the Colombian culture—very much in the food we ate, the things we did, what we listened to. My mom is one of 11, my dad is one of eight, and several of my aunts and uncles still live in Colombia, so when I was younger, we went back and forth to visit.
For lack of a better term, there were restrictions, or caps, for my cousins. In Colombia, you are very much your socio-economic status. You are either raised in a family that has abundant wealth, or you are not. That really dictates where your choices are or what you do, whereas here in the United States, we had opportunities; we had scholarships. That is where my desire to serve in the military came from.
My parents instilled in us that you could make yourself anything you wanted. They raised my two younger brothers and me to know that they made a sacrifice to come to this country because of the American dream. I remember knowing it was this pride of being an American while also having Colombian cultural roots.
Blue Angels, Civil Air Patrol, and Letters to Congress
CWx: How did you end up at the Naval Academy?
JVM: In 6th grade, I went to one of my first air shows at Quonset Point, Rhode Island, where we got to talk to different pilots. The Blue Angels performed, and it was really cool—Blue Angels, from the Navy side. There was also a program called the Civil Air Patrol, which is an auxiliary of the Air Force, and I joined that.
It's interesting that now I find myself working here at the Air Force Academy, but I was in 6th grade and 12 years old when I first learned about the Air Force Academy. In that [Civil Air Patrol] program, I realized the service academy was something I wanted to do.
CWx:
So at first, it was an interest in the Air Force Academy and not the Naval Academy?
JVM: I was looking at the Air Force Academy, and I was also meeting the Blue Angels [Navy] pilots who said, "It takes a real pilot to land on an aircraft carrier," so I want to be the coolest pilot, right? The dream stemmed from there.
Interestingly enough, individuals in that Air Force program said, "Don't limit yourself just to the Air Force Academy. Consider the other academies, like West Point and the Naval Academy."
Fast-forwarding from there to seventh grade, eighth grade—I was writing to my Senators and Congressmen, saying, "This is what I want to do," because you need their nominations [to enter the service academies]. I continued those letters through high school and applied to both the Air Force Academy and Naval Academy.
From Rhode Island to Annapolis, Maryland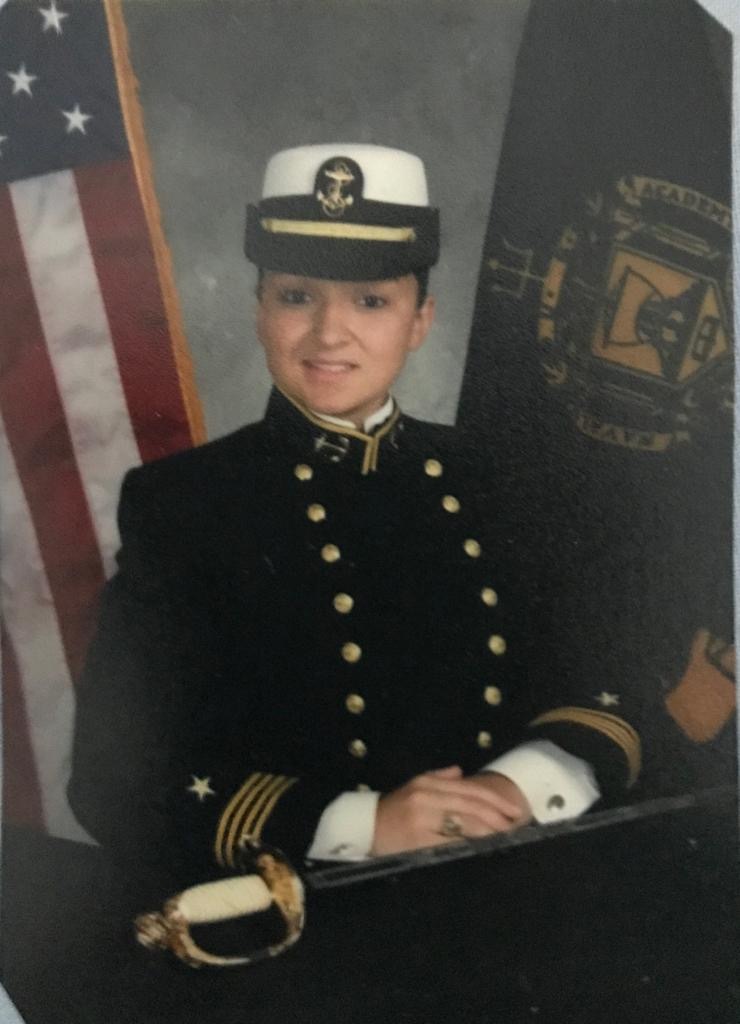 The Naval Academy sent me a letter of acceptance first. It was November of my senior year in high school.
A lot of seniors at that time were still filling out their college applications, and, hey, I knew that if I got a Congressman or Senator to sign off, I had a ticket to the Naval Academy. That meant I didn't have to think about getting a side job to pay for college.
Then in March, I received my Air Force Academy acceptance.
"Well, the Navy wanted me first," I thought. So, guess what? I signed my life away, got on that plane to leave Rhode Island and go to Annapolis, Md. at 18 years old, and began my four years at the Naval Academy.
Entering the
Navy Reserves
At the Naval Academy, I studied hard and went through it. As for aviation, yes, I still wanted to be a pilot, but flight school didn't work out. I got deployed, so I spent time on a ship and got to go to very exotic places: Papua New Guinea, Timor-Leste, New Zealand, Australia—that Pacific area. Super cool.
I was a proud American before that, but after visiting these other countries, I was even further into the opportunities we have here.
After that ship deployment, I joined the Reserves and was deployed to Afghanistan—in Kabul, Bagram, and Kandahar—where I worked for Joint Special Operations Command. Then I got transferred to Qatar.
It's interesting enough how I start painting this picture of where my desires were as a child and what I ended up doing after the Naval Academy. I have the Reserves to thank for meeting my husband. We met in Qatar, specifically Al Udeid [Air Base] where, back in 2015-2016, Kessel Run was actually founded.
CWx: So the beginning of your UX Design story was during your time at Al Udeid?
JVM: I feel as if continuous process improvement or keeping the user in mind in everything has been something I've done throughout my career—in getting to a unit and realizing what's being done, and then seeing how it's affecting the lives of the sailors doing these jobs. What can we do to help mitigate their pain points or frustrations?
I paint that story because in 2016, developers were going into the CAOC, which is the Combined Air Operations Center in Al Udeid, and trying to look at how air refueling was being done.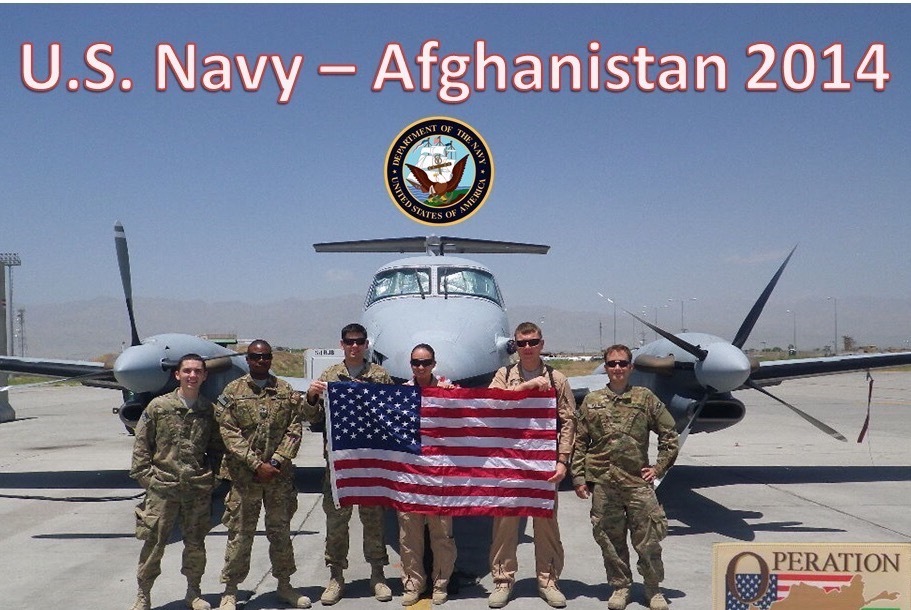 That is where I first heard this sense of being embedded with the individual who's going to use a digital product and actually tying things together—asking why we create anything without the person who's going to be impacted by it.
Honing UX Skills at
Lockheed Martin
After Qatar, my follow-on tour was in Norfolk, Va., and my husband was still stationed in Fort Bragg. I looked for a job in Fort Bragg and got my opportunity with Lockheed Martin.
I have a lot to thank Lockheed Martin for because they immediately embedded me into a software development team. This allowed me to hone my user experience skills because they had full-stack developers, meaning they were both front-end focused and back-end focused.
One of the individuals there, Lisa Roose, was big on how the Joint Special Operations Command used human-centered design to ensure usability testing on their software products. I started gaining more knowledge about the actual process of contextual inquiries and heuristic evaluations and—all those [UX] buzzwords. That is what we were trying to do.
Then we had to move. My husband got stationed in Fort Carson, Colorado, and I moved from Lockheed Martin's specific division supporting Joint Special Operations Command to supporting the space business unit for Lockheed Martin under the NRO—the National Reconnaissance Office at Schriever (now Space Force Base, but when I joined them in 2019, it was still Schriever Air Force Base).
I spent most of my time on classified applications. It's been about TS/SCI networks, the operators who are getting into these platforms on higher classifications, and having to conduct work on NIPR because you don't have all the same tools that are used on that higher class.
CWx:
How did CyberWorx enter your UX Design story?
JVM: At Lockheed Martin, I was doing UX work, but with a Systems Engineer title. Then I saw an opportunity to come to the Air Force Academy under Aleut, with Air Force CyberWorx. The opportunity was the design title: I would do UX as a UX Designer! That's how I found myself here, more than 18 months ago.
I also love it because I get to volunteer my time with cadets.
Volunteering:

Hispanic Heritage Club and ANSO
CWx: Yes, you spend a significant part of your time in volunteer activities here at USAFA. Would you tell us about that?
JVM: Being proud of my Latin American, Colombian roots, I was involved with the Latin American Studies Club at the Naval Academy. Here at the Air Force Academy, they are called the Hispanic Heritage Club, so I got embedded with them.
My involvement with the Hispanic Heritage Club comes in that mentoring piece. They're going to be Air Force and Space Force officers, so what skill sets can they use while they're here at the Academy that will empower them to grow other individuals while they're serving?
On my professional side, I am also involved with ANSO, which stands for the Association of Naval Service Officers. It's for both officers and enlisted within the maritime professions: Coast Guard, Marines, and Navy.
Like the others, this organization is all about paying it forward: How do we help our Latinos grow within the ranks, especially as the growing population and demographics in the United States are not reflected in our leadership numbers, whether that be in our senior enlisted personnel or in our general officers?
The mission of ANSO is to find the best way to target and help with career progression for both the enlisted track and the officer track in the maritime services.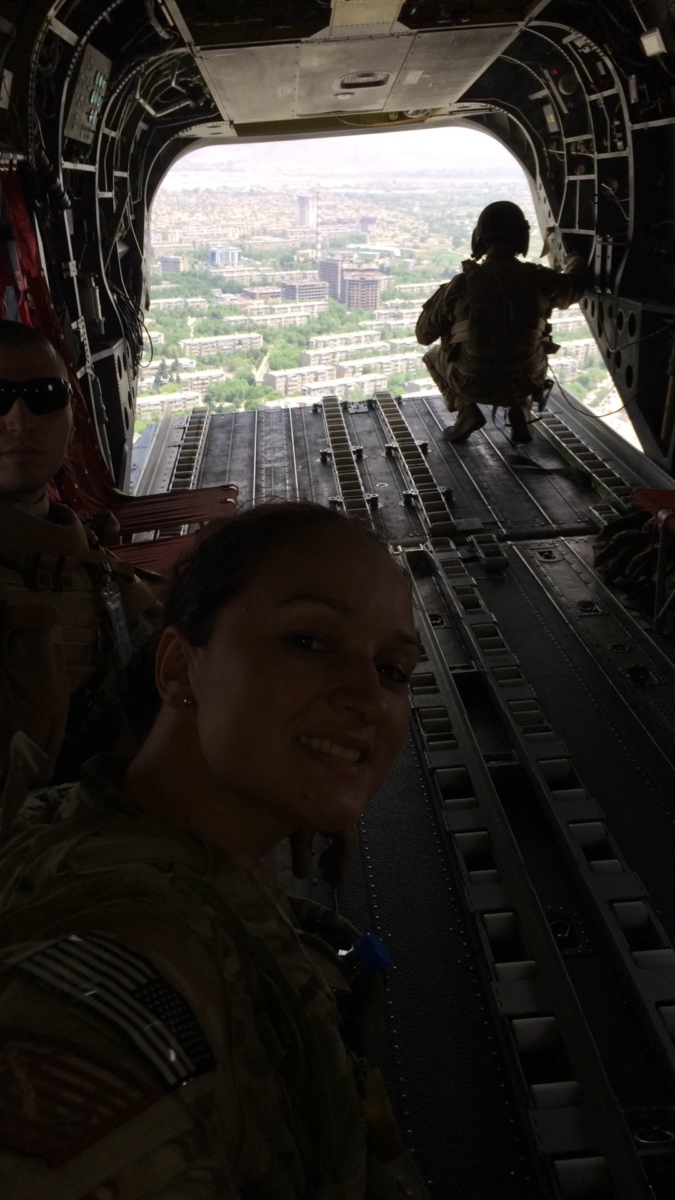 CWx: Would you say more about what it looks like to volunteer in your mentoring role?
JVM: A lot of it starts with initial conversations. People reach out with "I want to do something that you've done," or "I'm interested in how to get here [to a certain career goal]"—not for comparison but to get your perspective.
For me, mentoring begins with finding out what goals that individual has identified and why, and then figuring out if they've made some sort of road map to get to that ultimate goal, whether it be short-term or long-term. What have they researched? What are several paths to get to that position or score that certificate?
Then it's being an accountability partner—someone who says, "Let's think about how you're approaching this."
CWx: Many have thanked you for being a role model. Would you like to tell us about your own role models?
JVM: For me, it's my parents. It comes down to their sacrifice. I can't imagine myself going to a different country, not knowing the language, just taking this dream, and saying "We're going to make this happen." The fact that they did that is something I always go back to because I'm not the person I am without them having made the sacrifice to come here.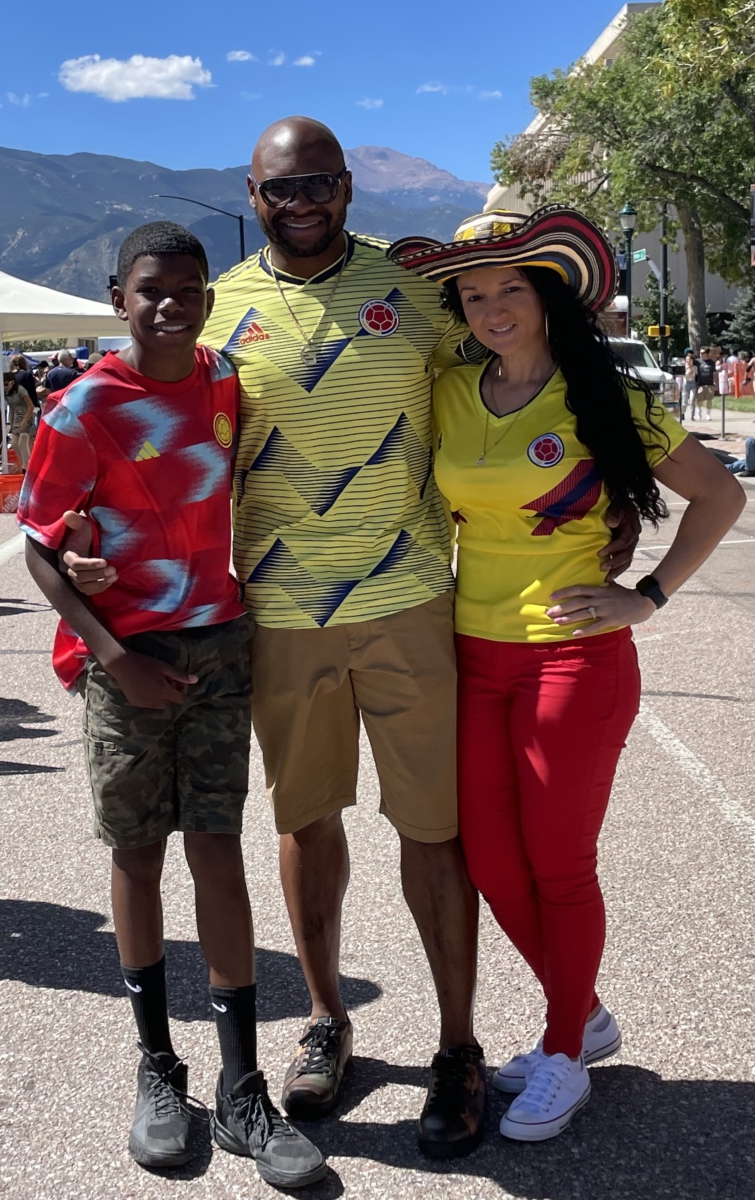 More About
Jennifer Velásquez McCord
In addition to her role at AF CyberWorx, Jennifer also serves as the Executive Officer for the Naval Reserve USSPACECOM Headquarters Unit in support of J32 Cyber Center (JCC). She is also pursuing a Master's Degree in Human Factors at Embry-Riddle.
McCord lives with her husband, Gregory, and son, Lawson, in their forever home in Colorado, where they love to volunteer in church and the community. Gregory just retired in September 2022 after serving 20 years in the Army.
Jennifer empowers those around her, inspiring people through a lifestyle of integrity, servant-leadership, and paying it forward.