Our Services
AF CyberWorx is creating a culture in which Airmen of all levels know how to collaborate, take risks, and think outside the box.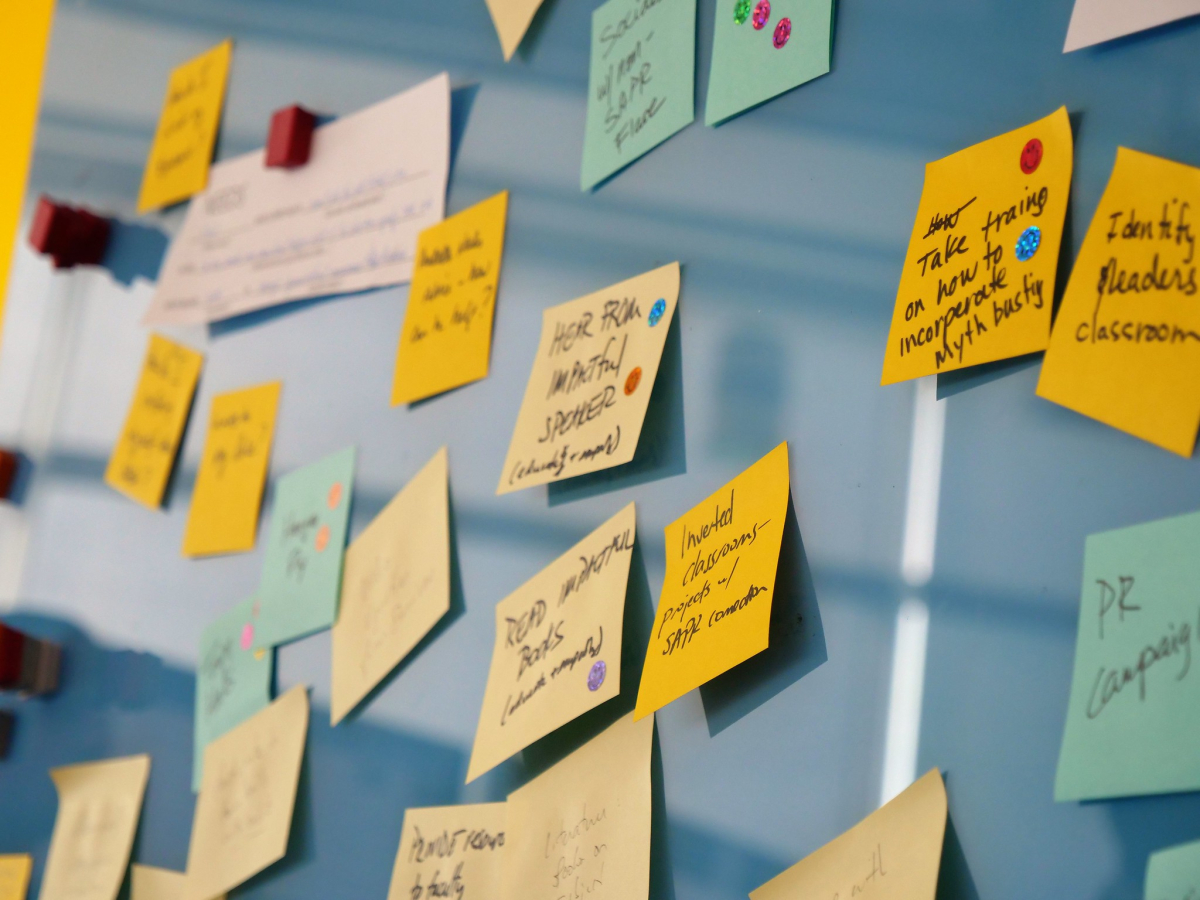 Our problem-solving toolkit includes:
Design Consulting – We co-develop a roadmap that discovers and defines a problem's core human needs, addresses organizational barriers, and identifies pathways for solution development and delivery.

Problem Discovery – Our methods help you discover your root problem and examine the impact to your organization. We focus on you achieving your goals and determining how AF CyberWorx can help.

Design Sprint – Our most popular service, a Design Sprint is an intensive three- to five-day workshop where government, industry, and academic experts collaborate to truly understand a problem and uncover the best solutions for the Air Force.

Training & Education – We provide a range of tailored workshops and classes for Airmen and industry partners to learn and use human-centered design techniques while addressing real-world operational challenges.

Prototyping & Testing – We inject user feedback into every stage of our rapid-iteration testing and evaluation process to produce useful, intuitive, and effective solutions.

Technology Showcase – Government participants gain exposure to cutting-edge technology in curated showcases that spotlight emerging capabilities from both new firms and industry leaders.
Not every proposal that comes to Air Force CyberWorx ends up on our project list. Just as we make sure our problem-solving designs are solving the right problem, we also make sure our projects meet our impact criteria.
Impact to Mission Cyber – Is there a clear, direct tie-in to the CyberWorx core mission of Cyber Mission Planning or Execution?

Impact Reach – Would a potential solution impact a great range of Airmen, Guardians, and/or Joint Warfighters?

Impact Criticality – Would a potential solution mitigate high risk, create a capability of high lethality, and/or propel us ahead of near peers?

Impact to CyberWorx – Might the project create high visibility and/or be an opportunity for internal CyberWorx growth or expansion (e.g., new capability, technology, or partnerships)?