Our feature series "Meet the Team" gives our readers the opportunity to take a deep dive into what makes our team special. We interviewed AF CyberWorx Director, Col. Bert Giovannetti, to introduce him to our readers and allow them to tell the story of his career in the Air Force. Please enjoy getting to know our innovative team members and exploring the people who make CyberWorx exceptional.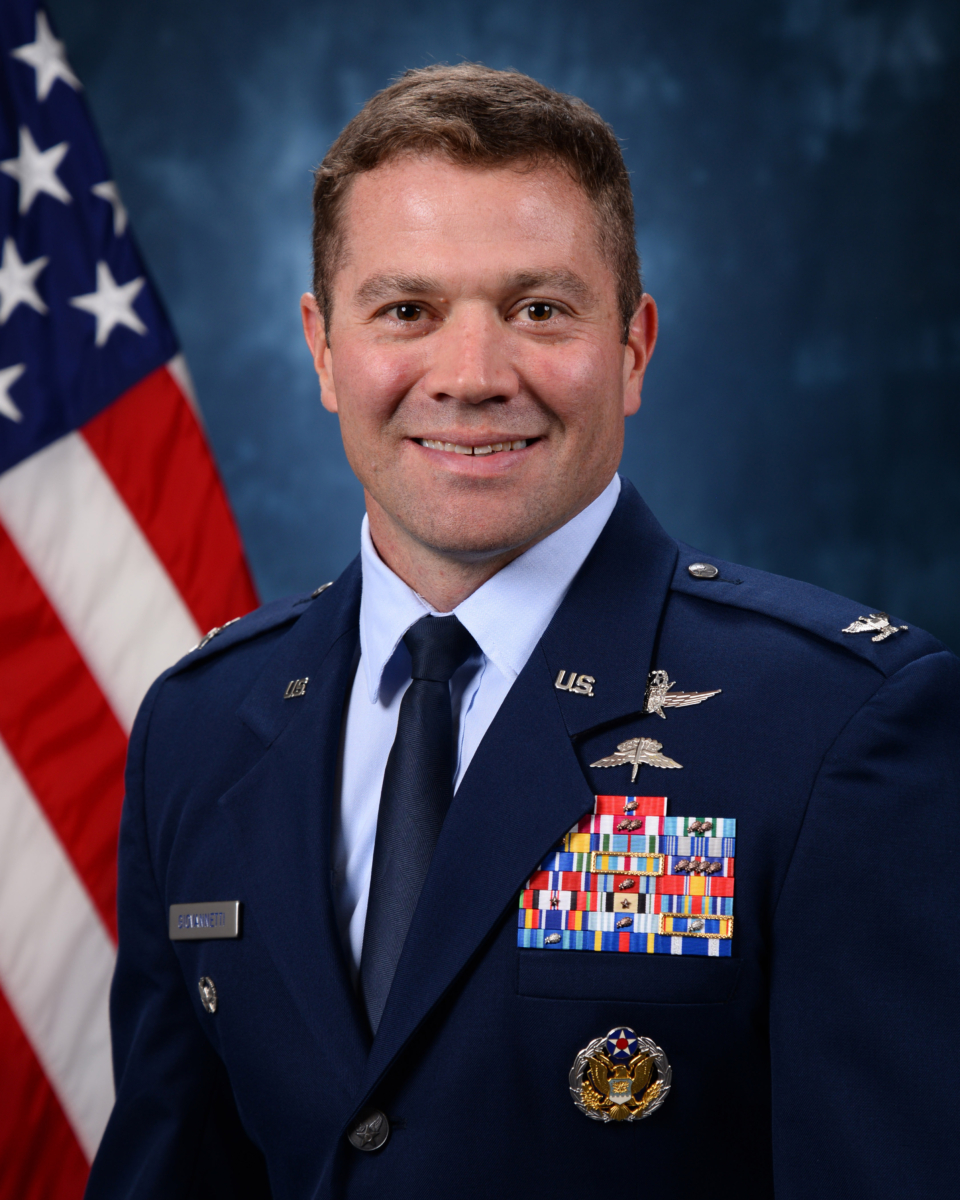 CWx: What drew you to Air Force CyberWorx?
Col. G.: I've been very lucky to work in innovative units and on innovative projects in Special Operations Command, Indo-Pacific Command, NORAD-Northern Command, and many other Air Force assignments throughout my career. When I saw CyberWorx stand up in 2016 as an Innovation Hub, I circled it as a dream job that I wanted to have someday.
I love the CyberWorx mission to bring new capability and impact to our Air Force warfighters, and getting to see the difference we bring to the Air Force is incredibly rewarding.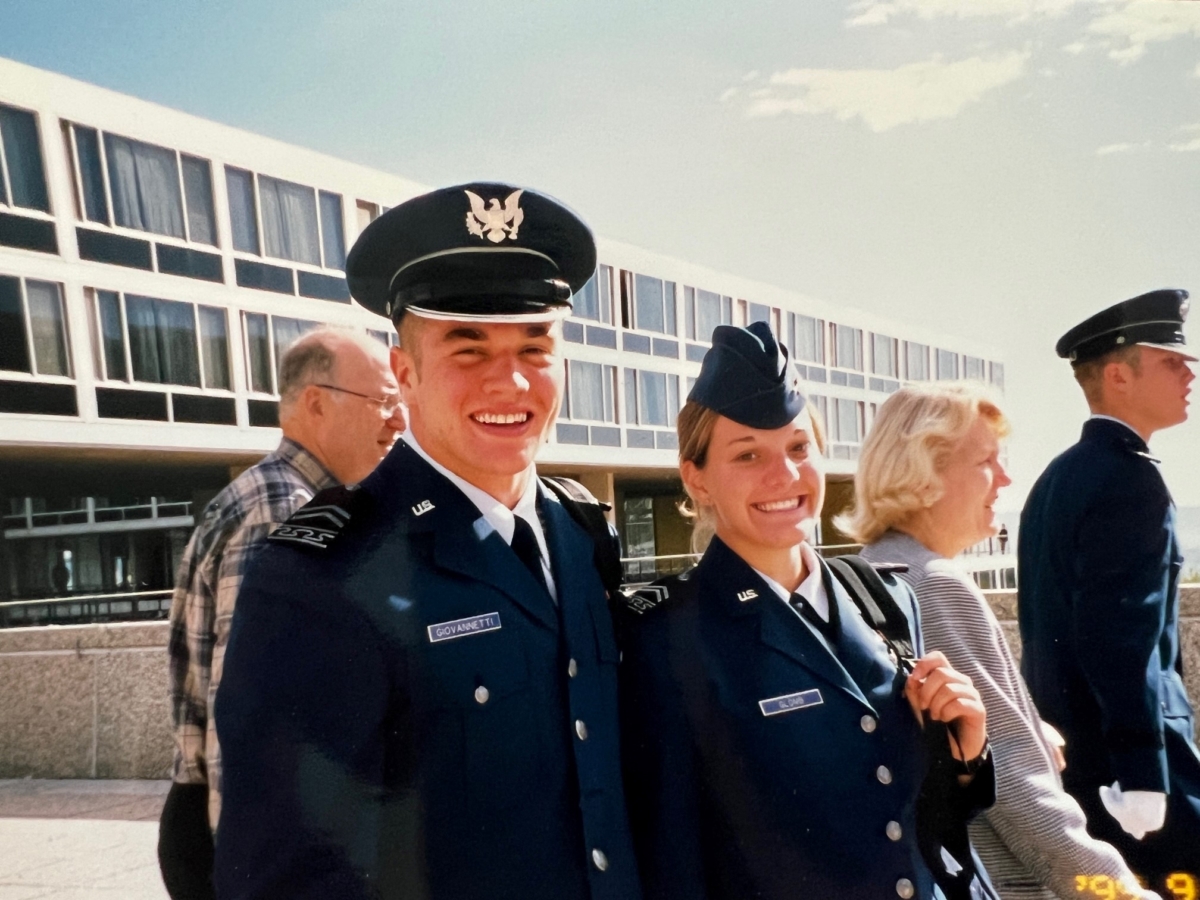 CWx: What is it like coming back to the Air Force Academy?
Col. G.: I graduated from the Air Force Academy over 20 years ago, and I really haven't been back since. When I started here a year ago, I was astonished at what changed—mostly how smart and engaged the cadets are with Air Force projects and mission beyond the Academy. The technology they use now allows engagement well beyond what was possible before. They are way ahead of where I was when I graduated.
At the same time, I was happy to see familiar things unchanged. The cadets still face an academic, military, and athletic regimen every day that only our most hardworking and bold personnel will endure. These are the people we need serving in our military, and I'm proud to be here to watch them excel.
CWx: What is the biggest innovation challenge in the Air Force now?
Col. G.: Both the Secretary of the Air Force and the Chief of Staff of the Air Force continue to stress the importance of accelerating change and being ready to fight in new ways from what we've done the last 20 years. The problem is that most units are given personnel and funding to accomplish their mission as-is. If someone wants to improve or innovate, it requires additional effort and resources to reevaluate, design, test, and implement better technology and processes.
CyberWorx exists to augment this process and facilitate adoption of new technologies with the user at the focus. I really like the Secretary's way of saying the importance of the task at hand: "Change is hard; losing is unacceptable." We have to continue to improve, and our team at CyberWorx helps the Air Force do that.
AF CyberWorx:

The Thrill of Innovation
CWx: What at AF CyberWorx are you excited about?
Col. G.:
1. Our CyberWorx personnel. We have a diverse group of people from a myriad of different backgrounds that sincerely want to make the Air Force and DoD better. We are in the process of growing several positions, and gaining more skillsets allows us to do even more. All current and new personnel have significant experience being the user with a suboptimal system or process that previously drove them crazy. Their passion is contagious, and having CyberWorx focused on the warfighter is something we wish we had way earlier in my career.
2. Madera Cyber Innovation Center. In June 2024, we'll move into a new state-of-the-art facility here at the Air Force Academy with the Computer and Cyber Sciences Department and the Institute for Future Conflict. The collaborative space and nine research labs will usher effective solutions for academia and the warfighter. We will have a Grand Opening and Industry Day next August to showcase. Check it out: Madera Cyber Innovation Center – AF CyberWorx.